Iranian IPTV BOX
FREE YOURSELF - FREE TV - AMERICAN DIGTAL IPTV

Iranian Farsi IPTV BOX With 1600+ Live TV Channels
No Dish & No Installation Required
& No Monthly Payments.

| | | |
| --- | --- | --- |
| No Monthly Subscription | HD Video Resolution | 1000s of Channels |
Iranian Farsi IPTV Channels

ANDISHEH TV
ITN
GEM TV
Melli TV
Manoto 1
VOA PERSIAN
BBC Persian
BBC Farsi
CC TV
FARSI1
JAME JAM
IRIB 1
IRIB 3 - IRAN
IRIB 4
IRIB 5
IRIB NASIM
IRIB MOSTANAD
IRIB AMOOZESH
OFOGH
IRINN
IRINN TV
SHOMA
Pouya
NAMAYESH
SALAM TV
QURAN TV
VELAYAT TV
GEM
GEM RIVER
GEM BOLLYWOOD
GEM JUNIOR
CARTOONS
GEM RUBIX
GEM LIFE
GEM usa
Ganj E Hozour TV
Ti TV
Didar Global Plus
CHANNEL one
PAYAM AFGHAN
ARIANA AFGHAN
Shant ARTN
Channel 1 Armenian
Kentron TV (Armenia)
AZ TV
ATV AZAD HD
TRT Avaz
TRT MUZIK
TRT HD
TRT HABER HD
TRT BELGESEL
TRT 1 SPOR1
TRT TBMM
NTV Sport

KURDISTAN TV
GEM KURD
LOBAS
PMC
ITC
TIN TV
TEN TV
MBC
MBC 2
MBC 4
MBC MAX
MBC ACTION
ALMAS TV
MERCI TV
FAMILY AAA
GEM MIFA
TV P
TM TV
FACE 2 FACE
Radio Javan Iran
Radio AVA
RADIO FARHANG
Radio Payam - IRAN
Radio Tehran
Radio Hamrah


Press TV
iFilm
Pars
Asre Emarooz
Iran E Ariyae
1 TV
Javan TV
Khorshid TV
Navo Uzbek TV
Tolo TV
Royal Time TV
VARZESH
TRT Sport
EuroD
Star TV
STAR
ATV
KANAL TURK
TRT COCUK
Cartoon Network
Disney
MUSIC BOX
Power Turk (TURKISH MUSIC)
MIMUSICA HD
DJ ing HITS
DJ UNDERGROUND
VEVO 1
VEVO 2

Order our new International TV receivers to watch Free TV, Movies, In Sports Channels, Spanish Soccer, German Soccer, U.K. Soccer, Italian Soccer, French Soccer, U.S. Soccer, NFL, NBA, MLS, MLB, La Liga, Premier Soccer, Europe Soccer Leagues, Champion League, Live Shows, News & more.
Call to Order 800-264-0440 / 310-470-2320
Order on Line
Persian Farsi IPTV Box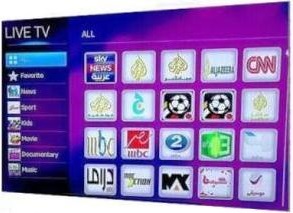 Save $1,000s on TV Programs & Services.
Easy Wifi Connection & HDMI to TV Displays.

No Dish & No Installation Required.

Iranian TV Receiver
Cut cord today. No more cable TV cost. Watch Live TV, News, Sports, Films, Movies, Shows, VOD, Local Stations, National & International Channels with NO MONTHLY PAYMENTS. Shop on Line Call to Order 800-264-0440 / 310-470-2320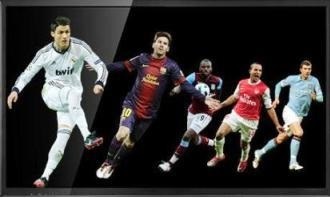 Best Iranian Farsi IPTV BOX in USA
Watch TV Anytime Anywhere!


Easy to use & install Internet TV Streaming Stream Devices

USA, Europe, Asia, Africa, S. America - Most Countries & Languages



Top AV Solutions for Residential & Commercial Since 1999!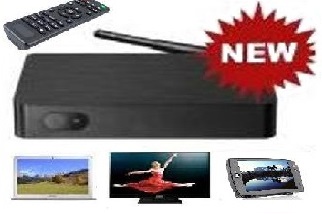 Private Network Video Box

No Monthly Payments -
Shop on line
Call 800-264-0440 To Order N
ow
Iranian Farsi IPTV Box Reviews
Easy to use & install internet TV streaming device at great price.
We recommend a minimum of 3.0 Mbps for HD content (1.5Mbps for SD). The average speed in the US is about 10 Mbps or more.
Test Your Internet Speed

With American Digitals Iranian Farsi IPTV BOX you get to
Watch Free Sports Box
IPTV Set Top Box Easy Install

American Digital Satellite Iranian Farsi IPTV BOX to watch 1000s of FREE TV channels, movies, sports with no monthly pay