Save More when you Bundle Gen5 Satellite Internet and DirecTV Satellite TV
Call now to find more on special deals when you order Gen5 internet and bundle with DirecTV. Save in addition to special price you get when you order. Today's price on Gen5: Connect 10GB $39.99, Power 20GB $49.99, Power Pro 30GB $79.99, Power Max 40GB $129.99.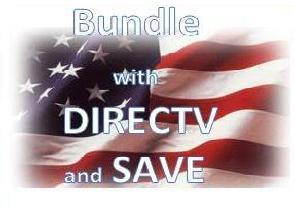 Satellite Internet Connection Technology
In order to have a satellite Internet connection in your home, you will need to have a satellite dish (antenna) attached to the roof of your home and a satellite modem connected to your home computer.
.

How Satellite Internet Works?
The satellite and modem technology is provided to you by Hughes and is installed by a certified installer at a time that is convenient for you. Inside your home, the installer needs to connect the satellite modem to your personal computer. The connection enables you to have that fast satellite Internet speed that won't tie up your phone lines. To learn more about satellite Internet speed or sign up for a satellite Internet connection, visit the Plans and Pricing page to place your satellite Internet order
Hughes is able to offer high-speed Internet service via satellite for homes all over the country, including those in rural areas. This is thanks to satellite technology that is much like the satellite systems used for televisions.
What are the most common myths about satellite broadband providers?
Some people may be hesitant to subscribe to satellite Internet because of myths they've heard – or because they are unaware of the convenience and quality offered by satellite broadband providers.
Is high-speed Internet from Gen5 always available?
One of the greatest benefits of being a satellite high-speed Internet customer through Gen5 is that the Internet is always on.
In addition to round-the-clock high-speed Internet availability, Gen5 customers receive other benefits as well. By signing up for a satellite high-speed Internet plan, customers receive:
• Five or more email accounts each with up to 2 GBs of storage space
• Spam and virus protection
• Blog creation tools
• Customizable Web portal where you can access news, information, and all your favorite Websites in one place
• Online account management
• 24/7 Technical and Customer Care support
With
®
as your high-speed satellite Internet service, your super-fast, always-on, satellite Internet access is ready when you are – no dialing in, no waiting, and no tied-up phone lines. You can download files in seconds, check email instantly, and surf faster than you ever imagined. And is compatible with Windows
®
and Macintosh
®
, so it's easy to get online anywhere in the contiguous U.S.
Order our special deals on fast Gen5 satellite internet in Florida and surf faster than ever before. Call 800-882-2046 now for best deals and price on internet plus Free Installation and Free Equipment for Satellite Internet.
How Can I get Gen5 satellite Internet in Florida?
Call 800-882-2046 for best deals on satellite internet for your home and business

In addition to links above special deals on Gen5 internet are available for these FL cities and zip codes; FL Gen5 internet satellite, internet satellite, satellite internet installation, free Gen5 installation, free Gen5 internet satellite Lake City, FL, 32055 | Century, FL, 32535 | Miami, FL, 33166 | Eastpoint, FL, 32328 | Trenton, FL, 32693 | Green Cove Springs, FL, 32043 | Alford, FL, 32420 | Bunnell, FL, 32110 | Brooksville, FL, 34601 | Fort Myers, FL, 33967 | Altha, FL, 32421 | Grand Ridge, FL, 32442 | Saint Augustine, FL, 32092 | Oak Hill, FL, 32759 | Lorida, FL, 33857 | Caryville, FL, 32425 | Palm Bay, FL, 32909 | Ponce de Leon, FL, 32455 | Bronson, FL, 32621 | Chipley, FL, 32428 | Bronson, FL, 32621 | Lake City, FL, 32055 | Ormond Beach, FL, 32174 | Live Oak, FL, 32060 | Trenton, FL, 32693 | Tallahassee, FL, 32312 | Old Town, FL, 32680 | Brooksville, FL, 34601 | Youngstown, FL, 32466 | Old Town, FL, 32680 | Live Oak, FL, 32060 | Lakeland, FL, 33801 | Summerfield, FL, 34491 | Naples, FL, 34117 | Okeechobee, FL, 34972 | Lake City, FL, 32055 | Clewiston, FL, 33440 | Chattahoochee, FL, 32324 | Cape Coral, FL, 33909 | Brooksville, FL, 34601 | Clewiston, FL, 33440 | Sneads, FL, 32460 | Laurel Hill, FL, 32567 | Graceville, FL, 32440 | Trenton, FL, 32693 | Raiford, FL, 32083 | Hawthorne, FL, 32640 | Pembroke Pines, FL, 33028 | Bascom, FL, 32423 | Osteen, FL, 32764 | Hawthorne, FL, 32640 | Greenwood, FL, 32443 | Graceville, FL, 32440 | Bronson, FL, 32621 | Defuniak Springs, FL, 32433 | Hialeah, FL, 33018 | Crystal River, FL, 34428 | Bell, FL, 32619 | Chiefland, FL, 32626 | Miami, FL, 33167 | Cottondale, FL, 32431 | Campbellton, FL, 32426 | Graceville, FL, 32440 | New Smyrna, FL, 32168 | Alford, FL, 32420 | Loxahatchee, FL, 33470 | Sneads, FL, 32460 | Bartow, FL, 33830 | Jacksonville, FL, 32234 | Fountain, FL, 32438 | Spring Hill, FL, 34610 | Lake Wales, FL, 33898 | Myakka City, FL, 34251 | Miami, FL, 33147 | Bristol, FL, 32321 | Plant City, FL, 33565 | Mulberry, FL, 33860 | Inglis, FL, 34449 | Saint Petersburg, FL, 33710 | Grand Ridge, FL, 32442 | Winter Haven, FL, 33881 | Century, FL, 32535 | Sneads, FL, 32460 | Live Oak, FL, 32060 | Naples, FL, 34120 | Lake Wales, FL, 33898 | Clewiston, FL, 33440 | Englewood, FL, 34223 | Williston, FL, 32696 | Trenton, FL, 32693 | Sneads, FL, 32460 | Lee, FL, 32059 | Monticello, FL, 32344 | Chiefland, FL, 32626 | Callahan, FL, 32011 | Bonifay, FL, 32425 | Miami, FL, 33196 | Jacksonville, FL, 32234 | Yulee, FL, 32097 | Palatka, FL, 32177 | Citrus Springs, FL, 34434 | Chipley, FL, 32428 | Pierson, FL, 32180 | Altha, FL, 32421 | Marianna, FL, 32448 | Middleburg, FL, 32068 | Maxville, FL, 32234 | Chipley, FL, 32428 | Bronson, FL, 32621 | Fort Meade, FL, 33841 | Campbellton, FL, 32426 | Crystal River, FL, 34429 | Bascom, FL, 32423 | Sebastian, FL, 32958 | Arcadia, FL, 34266 | Saint Augustine, FL, 32092 | Geneva, FL, 32732
Bristol Satellite Internet | Bristol, FL HughesNet Gen5 Plans
Bronson Satellite Internet | Bronson, FL HughesNet Gen5 Plans
Brooksville Satellite Internet | Brooksville, FL HughesNet Gen5 Plans
Bunnell Satellite Internet | Bunnell, FL HughesNet Gen5 Plans
Callahan Satellite Internet | Callahan, FL HughesNet Gen5 Plans
Campbellton Satellite Internet | Campbellton, FL HughesNet Gen5 Plans
Cape Coral Satellite Internet | Cape Coral, FL HughesNet Gen5 Plans
Caryville Satellite Internet | Caryville, FL HughesNet Gen5 Plans
Century Satellite Internet | Century, FL HughesNet Gen5 Plans
Chattahooch Satellite Internet | Chattahooch, FL HughesNet Gen5 Plans
Chiefland Satellite Internet | Chiefland, FL HughesNet Gen5 Plans
Chipley Satellite Internet | Chipley, FL HughesNet Gen5 Plans
Citrus Springs Satellite Internet | Citrus Springs, FL HughesNet Gen5 Plans
Clewiston Satellite Internet | Clewiston, FL HughesNet Gen5 Plans
Cottondale Satellite Internet | Cottondale, FL HughesNet Gen5 Plans
Crystal River Satellite Internet | Crystal River, FL HughesNet Gen5 Plans
Defuniak Springs Satellite Internet | Defuniak Springs, FL HughesNet Gen5 Plans
Eastpoint Satellite Internet | Eastpoint, FL HughesNet Gen5 Plans
Englewood Satellite Internet | Englewood, FL HughesNet Gen5 Plans
Fort Meade Satellite Internet | Fort Meade, FL HughesNet Gen5 Plans
Fort Myers Satellite Internet | Fort Myers, FL HughesNet Gen5 Plans
Fountain Satellite Internet | Fountain, FL HughesNet Gen5 Plans
Geneva Satellite Internet | Geneva, FL HughesNet Gen5 Plans
Graceville Satellite Internet | Graceville, FL HughesNet Gen5 Plans
Green Cove Springs Satellite Internet | Green Cove Springs, FL HughesNet Gen5 Plans
Greenwood Satellite Internet | Greenwood, FL HughesNet Gen5 Plans
Hawthorne Satellite Internet | Hawthorne, FL HughesNet Gen5 Plans
Hialeah Satellite Internet | Hialeah, FL HughesNet Gen5 Plans
Inglis Satellite Internet | Inglis, FL HughesNet Gen5 Plans
Jacksonville Satellite Internet | Jacksonville, FL HughesNet Gen5 Plans
Lake City Satellite Internet | Lake City, FL HughesNet Gen5 Plans
Lakeland Satellite Internet | Lakeland, FL HughesNet Gen5 Plans
Lake Wales Satellite Internet | Lake Wales, FL HughesNet Gen5 Plans
Laurel Hill Satellite Internet | Laurel Hill, FL HughesNet Gen5 Plans
Lee Satellite Internet | Lee, FL HughesNet Gen5 Plans
Live Oak Satellite Internet | Live Oak, FL HughesNet Gen5 Plans
Lorida Satellite Internet | Lorida, FL HughesNet Gen5 Plans
Loxahatchee Satellite Internet | Loxahatchee, FL HughesNet Gen5 Plans
Marianna Satellite Internet | Marianna, FL HughesNet Gen5 Plans
Maxville Satellite Internet | Maxville, FL HughesNet Gen5 Plans
Miami Satellite Internet | Miami, FL HughesNet Gen5 Plans
Middleburg Satellite Internet | Middleburg, FL HughesNet Gen5 Plans
Monticello Satellite Internet | Monticello, FL HughesNet Gen5 Plans
Mulberry Satellite Internet | Mulberry, FL HughesNet Gen5 Plans
Myakka City Satellite Internet | Myakka City, FL HughesNet Gen5 Plans
Naples Satellite Internet | Naples, FL HughesNet Gen5 Plans
New Smyrna Satellite Internet | New Smyrna, FL HughesNet Gen5 Plans
Oak Hill Satellite Internet | Oak Hill, FL HughesNet Gen5 Plans
Okeechobee Satellite Internet | Okeechobee, FL HughesNet Gen5 Plans
Old Town Satellite Internet | Old Town, FL HughesNet Gen5 Plans
Orlando Satellite Internet | Orlando, FL HughesNet Gen5 Plans
Ormond Beach Satellite Internet | Ormond Beach, FL HughesNet Gen5 Plans
Osteen Satellite Internet | Osteen, FL HughesNet Gen5 Plans
Palatka Satellite Internet | Palatka, FL HughesNet Gen5 Plans
Palm Bay Satellite Internet | Palm Bay, FL HughesNet Gen5 Plans
Pembroke Pines Satellite Internet | Pembroke Pines, FL HughesNet Gen5 Plans
Pierson Satellite Internet | Pierson, FL HughesNet Gen5 Plans
Plant City Satellite Internet | Plant City, FL HughesNet Gen5 Plans
Ponce de Leon Satellite Internet | Ponce de Leon, FL HughesNet Gen5 Plans
Raiford Satellite Internet | Raiford, FL HughesNet Gen5 Plans
Saint Augustine Satellite Internet | Saint Augustine, FL HughesNet Gen5 Plans
Sebastian Satellite Internet | Sebastian, FL HughesNet Gen5 Plans
Sneads Satellite Internet | Sneads, FL HughesNet Gen5 Plans
Spring Hill Satellite Internet | Spring Hill, FL HughesNet Gen5 Plans
Summerfield Satellite Internet | Summerfield, FL HughesNet Gen5 Plans
Tallahassee Satellite Internet | Tallahassee, FL HughesNet Gen5 Plans
Trenton Satellite Internet | Trenton, FL HughesNet Gen5 Plans
Williston Satellite Internet | Williston, FL HughesNet Gen5 Plans
Winter Haven Satellite Internet | Winter Haven, FL HughesNet Gen5 Plans
Youngstown Satellite Internet | Youngstown, FL HughesNet Gen5 Plans
Yulee Satellite Internet | Yulee, FL HughesNet Gen5 Plans