Call Now
For Best Price Availability

Free Standard Installation





Your Satellite Internet system includes a satellite modem which connects directly to your home computer, and a satellite dish which is mounted on an unobstructed exterior part of your home.


Compatibility
What are the computer system requirements for ?
lets you connect your computer to the Internet whether you are running a Windows or Macintosh operating system. In order to ensure you get the most out of your Internet experience, has developed these minimum requirements:
• Windows 2000 PE or higher (including Windows XP and VISTA) or Mac OS 10.1 or higher, and
• Network capability (10/100 Ethernet pre-equipped)
Is compatible with my Mac?
Yes, is compatible with Mac OS 10.1 or higher. 10/100 Ethernet connectivity is also required.
Can I use to run a small network?
Yes, you can connect multiple home computers and laptops to a single Internet connection. Home networking equipment may be required and is not included with your system. For network setup, support, and configuration, contact your network hardware manufacturer and/or operating system software developer (Hughes is not responsible for home network configuration or management).
Please understand that all computers on this network will be sharing a single connection. Simultaneous use of high-bandwidth applications by multiple users may result in degradation of speed and is subject to the Fair Access Policy.
Can I use a PCMCIA card adapter for my laptop?
Yes. All you need to connect your computer to the modem is either a 10/100 Ethernet Network Interface Card or a PCMCIA adapter with an Ethernet connector. The system includes an Ethernet cable to connect your computer to the modem.
Can I run a VPN over ?
Basic Service plan is not compatible with VPNs.
You may use a VPN with , but you will likely experience reduced speeds as much as 50-75%. You can restore your connection to full speed by simply disabling your VPN client when your session is over.
Note: Technical Support does not provide help with configuring or troubleshooting problems associated with VPN clients.
Why does the service slow down when used in conjunction with a VPN?
uses sophisticated acceleration techniques to enable high-speed performance over satellite. These acceleration techniques require access to data packet header information, which is blocked when IPSec-based VPNs are used. These VPNs encrypt the data and create a secure tunnel through the network. The encrypted data cannot be processed by 's acceleration techniques, therefore resulting in slower performance.
Can I put this system on a boat or in an RV? Home and Professional service is available for non-mobile (fixed) locations. To receive mobile high-speed Internet service.
Installation
Why is there a requirement that the system be professionally installed?
The Federal Communications Commission (FCC) requires that trained professionals install any satellite system that both sends and receives signals.
Order Internet in Rural Delaware
Tired of Dial-Up? Cannot get DSL or Cable? Now there's no reason for slow internet access just because you live in a Delaware rural area. Get satellite internet from . Eliminate the frustration of dealing with a slow dial-up connection and Enjoy high-speed Internet plus great savings.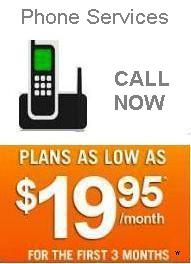 is the leading provider of broadband solutions for consumers and small businesses. With you can access more content, get more done faster, and have more fun. Also every plan comes with complete installation and demonstration of your new, easy-to-use system. Standard installation is included with all plans
Finally people in rural parts of Delaware can have complete access to high-speed internet from Hughes Net Satellite Internet. Now you can order your Satellite Internet connection for Delaware and have your order installed within 1-3 days of your order date.
Top 10 reasons you should choose Satellite Internet by American Digital Satellite.
1-It's available wherever you live
high-speed Internet by satellite is available to customers no matter where they live in the United States.
2-It's super-fast
Flip through Web pages like turning the pages of a book and download large files in minutes, not hours.
3-It works with your computer
Use it with both Windows® and Macintosh® operating systems.
4-No dial-up necessary,
Free up your phone – no missed calls, no dialing in, no extra phone line needed. You can even talk on the phone and surf the Web at the same time.
5-We install it, so you have nothing to worry about
After you select the right high-speed Internet plan for you, a certified installer will contact you to schedule your installation. We take care of everything, so you'll be surfing in no time.
6-It's secure
Once installed, the satellite dish sends and receives information over the Internet and delivers it to your computer through your satellite modem, giving you secure and fast Internet access.
7-We constantly monitor the network to ensure better service Hughes operates several Network Operations Centers that are equipped to monitor customer networks at all times.
8-Excellent customer service. All Hughes Network Operations Centers are staffed with qualified engineers to provide professional and reliable customer support. If you have a question regarding your Internet access, contact Customer Care any time.
9-Hughes is a leader in the industry, Hughes has over 2.5 million systems installed in more than 100 countries, so you can rest assured that experts stand behind our services.
10-Hughes is a trusted name and provider
For over 30 years, Hughes has been developing
With ® as your high-speed satellite Internet service, your super-fast, always-on, satellite Internet access is ready when you are – no dialing in, no waiting, and no tied-up phone lines. You can download files in seconds, check email instantly, and surf faster than you ever imagined. And is compatible with Windows® and Macintosh®, so it's easy to get online anywhere in the contiguous U.S.
America's #1 choice for satellite Internet.
American Digital Satellite Internet a provider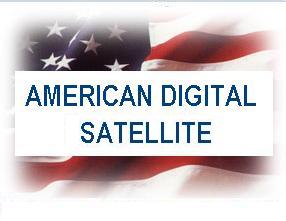 Residential & Commercial

Benefits You :

· Anytime, Anywhere
Internet
· No Phone Lines
Needed

· Super Fast Download of Pictures, Videos, Music, Software, Picture, ...
·
FREE Installation
· No Dial-Up Necessary
·
Compatible with All Windows and Macintosh operating systems
· Very Secure
·
Great Customer Service

· Working With Leader
·
Trusted Name