Get Best HughesNet Satellite Internet Deals in AR
Call 800-882-2046 to order fast and affordable HughesNet Gen4 satellite internet in AR. Get the best HughesNet satellite internet deals in Arkansas by American Digital Satellite. we serve all Arkansas counties, cities with free installation and free equipment


Call Now For Best Price



Free Standard Installation





Your HughesNet Satellite Internet system includes a satellite modem which connects directly to your home computer, and a satellite dish which is mounted on an unobstructed exterior part of your home.

Satellite Internet Connection Technology
In order to have a satellite Internet connection in your home, you will need to have a satellite dish (antenna) attached to the roof of your home and a satellite modem connected to your home computer.
The satellite and modem technology is provided to you by Hughes and is installed by a certified installer at a time that is convenient for you. Inside your home, the installer needs to connect the satellite modem to your personal computer. The connection enables you to have that fast satellite Internet speed that won't tie up your phone lines. To learn more about satellite Internet speed or sign up for a satellite Internet connection, visit the Plans and Pricing page to place your satellite Internet order.
What is Internet via satellite?
Hughes is able to offer high-speed Internet service via satellite for homes all over the country, including those in rural areas. This is thanks to satellite technology that is much like the satellite systems used for televisions.
What are the most common myths about satellite broadband providers?
Some people may be hesitant to subscribe to satellite Internet because of myths they've heard – or because they are unaware of the convenience and quality offered by satellite broadband providers.
Is high-speed Internet from HughesNet always available?
One of the greatest benefits of being a satellite high-speed Internet customer through HughesNet is that the Internet is always on.
In addition to round-the-clock high-speed Internet availability, HughesNet customers receive other benefits as well. By signing up for a satellite high-speed Internet plan, customers receive:
• Five or more email accounts each with up to 2 GBs of storage space
• Spam and virus protection
• Blog creation tools
• Customizable Web portal where you can access news, information, and all your favorite Websites in one place
• Online account management
• 24/7 Technical and Customer Care support
Benefits of choosing HughesNet as your high-speed satellite Internet service
The HughesNet Website provides a convenient set of tools for customers to use. After signing up for satellite high-speed Internet it's easy to create an online account. With an account, you can change your billing information, manage email accounts, upgrade your service, and more.
In addition to these account management tools, the Hughes Website provides a comprehensive list of troubleshooting articles, frequently asked questions, and other high-speed satellite Internet service help. If there ever comes a time you need to speak with Hughes about your service, the HughesNet user-friendly customer portal allows you to contact the HughesNet Customer Care and Technical Support staff 24/7. There are three easy ways to contact us:
• Via live chat and with a support representative
• Email HughesNet and receive a response within 24 hours
• Call us
Whichever method of contact you choose, a Hughes team member is always available – just like our high-speed satellite Internet service.

Order HughesNet Satellite Internet in Arkansas and Surf Fast
Now there's no reason for slow internet access just because you live in a Arkansas rural area. Get satellite internet from HughesNet. Eliminate the frustration of dealing with a slow dial-up connection and Enjoy high-speed Internet plus great savings.
HughesNet is the leading provider of broadband solutions for consumers and small businesses. With HughesNet you can access more content, get more done faster, and have more fun. Also every plan comes with complete installation and demonstration of your new, easy-to-use system. Standard installation is included with all HughesNet plans
.
Looking for Fast Internet for your home and business in Arkansas Country?
Internet access via satellite. Hughes provides reliable Internet access via satellite to customers all across the U.S. Learn more about how satellite Internet works or call us with any questions
Can I get high-speed Internet in my area?
Hughes is pleased to offer service in all states in the contiguous US
HughesNet works very well as a broadband alternative in states with a high percentage of rural households. Many states are largely rural with very little broadband connectivity outside of urban areas. Other states have a higher percentage of households with cable or DSL, but still lack broadband connectivity in certain un served areas. Read about how HughesNet Internet by satellite works.
Top 10 reasons you should choose HughesNet Satellite Internet by American Digital Satellite

.
1-It's available wherever you live
HughesNet high-speed Internet by satellite is available to customers no matter where they live in the United States.
2-It's super-fast
Flip through Web pages like turning the pages of a book and download large files in minutes, not hours.
3-It works with your computer
Use it with both Windows® and Macintosh® operating systems.
4-No dial-up necessary,
Free up your phone – no missed calls, no dialing in, no extra phone line needed. You can even talk on the phone and surf the Web at the same time.
5-We install it, so you have nothing to worry about
After you select the right high-speed Internet plan for you, a certified HughesNet installer will contact you to schedule your installation. We take care of everything, so you'll be surfing in no time.
6-It's secure
Once installed, the satellite dish sends and receives information over the Internet and delivers it to your computer through your satellite modem, giving you secure and fast Internet access.
7-We constantly monitor the network to ensure better service
Hughes operates several Network Operations Centers that are equipped to monitor customer networks at all times.
8-Excellent customer service
All Hughes Network Operations Centers are staffed with qualified engineers to provide professional and reliable customer support. If you have a question regarding your Internet access, contact Customer Care any time.
9-Hughes is a leader in the industry
Hughes has over 2.5 million systems installed in more than 100 countries, so you can rest assured that experts stand behind our services.
10-Hughes is a trusted name and provider
For over 30 years, Hughes has been developing
With HughesNet® as your high-speed satellite Internet service, your super-fast, always-on, satellite Internet access is ready when you are – no dialing in, no waiting, and no tied-up phone lines. You can download files in seconds, check email instantly, and surf faster than you ever imagined. And HughesNet is compatible with Windows® and Macintosh®, so it's easy to get online anywhere in the contiguous U.S.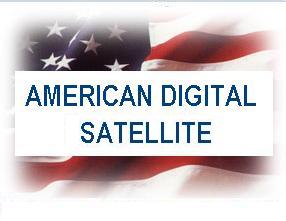 Residential & Commercial

HughesNet Benefits You :
· Anytime, Anywhere Internet
· No Phone Lines
Needed

· Super Fast Download of Pictures, Videos, Music, Software, Picture, ...
·
FREE Installation
· No Dial-Up Necessary
·
Compatible with All Windows and Macintosh operating systems
· Very Secure
·
Great Customer Service

· Working With Leader
·
Trusted Name



Arkansas

contains areas that are unable to receive Cable or DSL Internet services. These

Arkansas

areas are mostly rural and can be serviced with HughesNet Satellite Internet. The Satellite Internet Broadband provider can help residents and businesses in

Arkansas

access High-Speed Internet. Finally people in rural parts of

Arkansas

can have complete access to high-speed internet from Hughes Net Satellite Internet. Now you can order your HughesNet Satellite Internet connection for

Arkansas

and have your order installed within 7 days of your order date.

Arkansas is a state located in the southern region of the United States. Arkansas shares borders with six states N:Missouri; E: Tennessee, Mississippi; S: Louisiana; SW: Texas; W: Oklahoma, and its eastern border is largely defined by the Mississippi River. Its diverse geography ranges from the mountainous regions of the Ozarks and the Ouachita Mountains, which make up the U.S. Interior Highlands, to the eastern lowlands along the Mississippi River. The capital and most populous city is Little Rock, located in the central portion of the state. As of 2006, Arkansas has an estimated population of 2,810,872, which is an increase of 29,154, or 1.1%, from the prior year and an increase of 105,756, or 4.0%, since the year 2000. This includes a natural increase since the last census. The population density of the state is 51.3 people per square mile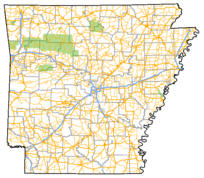 Springfield
Willard
Sulphur Rock
Mount Holly
Hot Springs Village
Little Rock
Norfolk