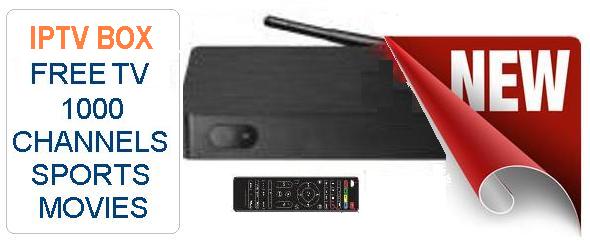 Free TV, Movies , Sports, Live Shows and Programs


IPTV Box Streaming Devices

1000s of Channels from around the world. Check for Countries, Languages, Channels and Pricing

World Satellite

Free To Air Satellite Equipment, Service, Installation


Call 800-264-0040 / 310-470-2320



View Programming from all countries
No monthly fees

No phone line Needed

Digital System

Providing Satellite Products for Over 15 Years

Residential and Commercial

Professional Installation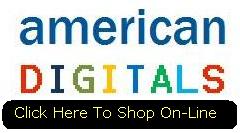 HughesNet
Internet Satellite, Nationwide Installation

Call
800-882-2046

Now for all

Hughesnet

services

Surf the Web faster than ever
Download large files quickly
No phone line Needed
No dialing in or logging on
Secure, always-on connectivity
Speeds up to 15 Mbps
Business-grade support
Professional Installation
---
Exede Internet12 plans are super fast.


Call Now
800-882-2046
Think what you could do with the new, super fast broadband services from Exede Internet.
If you live where access to the fastest Internet solutions are limited or not available, choose Exede Internet instead of settling for DSL or dial-up. In fact, with Exede Internet satellite technology, you can download much faster than average DSL speeds

Get Exede Internet Now
---
Residential - Commercial


Call
800-264-0040

/ 310-470-2320
Now for all

DirecTV

services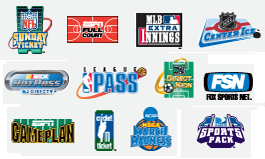 DirecTV
Equipment, Service, Activation, Installation
Free Installation up to 4 rooms

Free HD for life

Free HD DVR
Whole House DVR

Professional Installation



HUGHESNET services by American Digital Satellite in these states.
Alabama | Alaska | Arizona | Arkansas | California | Colorado | Connecticut | Delaware | Florida | Georgia | Hawaii | Idaho | Illinois | Indiana | Iowa | Kansas | Kentucky | Louisiana | Maine | Maryland | Massachusetts | Michigan | Minnesota | Mississippi | Missouri | Montana | Nebraska | Nevada | New Hampshire | New Jersey | New Mexico | New York | North Carolina | North Dakota | Ohio | Oklahoma | Oregon | Pennsylvania | Rhode Island | South Carolina | South Dakota | Tennessee | Texas | Utah | Vermont | Virginia | Washington | West Virginia | Wisconsin | Wyoming

American Digital Satellite provides Free To Air Satellite, HughesNet and DirecTV by American Digital Sateliite, Hughesnet Internet Satellite, Free to air satellite, DirecTV, receivers, dish, lnb, iranian, persian, arabic, turkish, indian, chinese, vietnam, iraq, french, moraco, italian, saudi, germany, galaxy, 25 telstar, intelsat, f2a, Free To Air Satellite Receivers, LNB, Dish, Cable, DirecTV Parts serving

New York-Northern New Jersey-Long Island, N.Y.-N.J.-Conn.-Pa.
Los Angeles-Riverside-Orange County, Calif.
Chicago
-Gary-Kenosha, Ill.-Ind.-Wis.
Washington
, D.C.-Baltimore, D.C.-Md.-Va.-W.Va.
San Francisco
-Oakland-San Jose, Calif.
Philadelphia
-Wilmington-Atlantic City, Pa.-N.J.-Del.-Md.
Boston
-Worcester-Lawrence-Lowell-Brockton, Mass.-N.H.
Detroit
-Ann Arbor, Mich.
Dallas
-Fort Worth, Texas
Houston
-Galveston-Brazoria, Texas
Atlanta
, Ga.
Miami
-Fort Lauderdale, Fla.
Seattle-Tacoma-Bremerton, Wash.
Phoenix
, Ariz.
Cleveland
-Akron, Ohio
Minneapolis
-St. Paul, Minn.-Wis.
San Diego
, Calif.
St Louis, Mo.-Ill.
Denver
-Boulder-Greeley, Colo.
Pittsburgh
, Pa.
Tampa
-St. Petersburg-Clearwater, Fla.
Portland
-Salem, Ore.-Wash.
Cincinnati
-Hamilton, Ohio-Ky.-Ind.
Kansas City
, Mo.-Kan.
Sacramento-Yolo, Ca
lif.
Milwaukee
-Racine, Wis.
Norfolk
-Virginia Beach-Newport News, Va.-N.C.
San Antonio
, Texas
Indianapolis
, Ind.
Orlando
, Fla.
Columbus
, Ohio
Charlotte
-Gastonia-Rock Hill, N.C.-S.C.
Las Vegas, Nev.-Ariz.
New Orleans
, La.
Salt Lake City
-Ogden, Utah
Greensboro
-Winston-Salem-High Point, N.C.
Nashville
, Tenn.
Buffalo-Niagara Falls, N.Y.
Hartford
, Conn.
Austin
-San Marcos, Texas
Memphis
, Tenn.-Ark.-Miss.
Rochester
, N.Y.
Raleigh
-Durham-Chapel Hill, N.C.
Jacksonville
, Fla.
Grand Rapids
-Muskegon-Holland, Mich.
Oklahoma City
, Okla.
West Palm Beach-Boca Raton, Fla.
Louisville
, Ky.-Ind.
Dayton
-Springfield, Ohio
Richmond
-Petersburg, Va.
Tampa Florida
Chicago IL
Herndon
Alabama | Alaska | Arizona | Arkansas | California | Colorado | Connecticut | Delaware | Florida | Georgia | Hawaii | Idaho | Illinois | Indiana | Iowa | Kansas | Kentucky | Louisiana | Maine | Maryland | Massachusetts | Michigan | Minnesota | Mississippi | Missouri | Montana | Nebraska | Nevada | New Hampshire | New Jersey | New Mexico | New York | North Carolina | North Dakota | Ohio | Oklahoma | Oregon | Pennsylvania | Rhode Island | South Carolina | South Dakota | Tennessee | Texas |